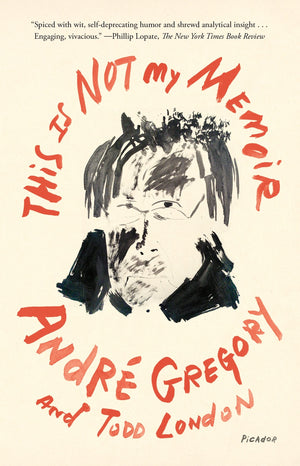 This Is Not My Memoir by André Gregory
This Is Not My Memoir tells the life story of André Gregory, iconic theatre director, writer, and actor. For the first time, Gregory shares memories from a life lived for art, including stories from the making of My Dinner with André. Taking on the dizzying, wondrous nature of a fever dream, This Is Not My Memoir includes fantastic and fantastical stories that take the listener from wartime Paris to golden-age Hollywood, from avant-garde theaters to monasteries in India. Along the way we meet Jerzy Grotowski, Helene Weigel, Gregory Peck, Gurumayi Chidvilasananda, Wallace Shawn, and many other larger-than-life personalities. 
This Is Not My Memoir is a collaboration between Gregory and Todd London who together create a portrait of an artist confronting his later years. Here, too, are the reflections of a man who only recently learned how to love. What does it mean to create art in a world that often places little value on the process of creating it? And what does it mean to confront the process of aging when your greatest work of art may well be your own life?