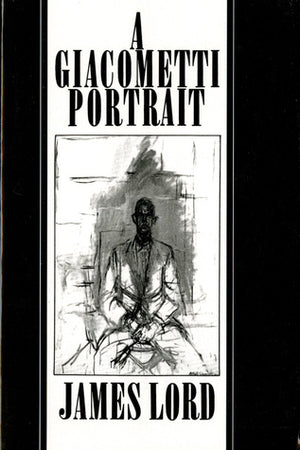 A Giacometti Portrait by James Lord
When we look at a painting hanging on an art gallery wall, we see only what the artist has chosen to disclose--the finished work of art. What remains mysterious is the process of creation itself--the making of the work of art. Everyone who has looked at paintings has wondered about this, and numerous efforts have been made to discover and depict the creative method of important artists. 
A Giacometti Portrait

 
is a picture of one of the century's greatest artists at work.

James Lord sat for eighteen days while his friend Alberto Giamcometti did his portrait in oil. The artist painted, and the model recorded the sittings and took photographs of the work in its various stages. What emerged was an illumination of what it is to be an artist and what it was to be Giacometti--a portrait in prose of the man and his art. A work of great literary distinction, 
A Giacometti Portrait

 
is, above all, a subtle and important evocation of a great artist.