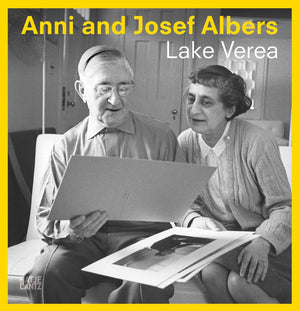 Anni and Josef Albers by Lake Verea
In 1925, textile artist Anni Fleischmann (1899–1994) married multimedia artist Josef Albers (1888–1976) and thus began one of the most artistically fruitful marriages of the 20th century. Both students-turned-masters of the Bauhaus and later attendees of Black Mountain College, Anni and Josef revolutionized their respective fields as individual artists and as a couple.
In this beautiful tribute to creative collaboration, the Mexican photography duo Lake Verea trace the material and intellectual traces of the Albers' creative influence through the archival ephemera held in their estate.
Here, Lake Verea documents such items as the Albers' correspondence with Bauhaus colleagues, tubes of paint and fabric fibers. The personal context of Anni and Josef's creative life together emerges from these objects, conversations and associations. This is an unusually intimate portrait of two legendary figures as much as it is a meaningful exploration of a marriage.