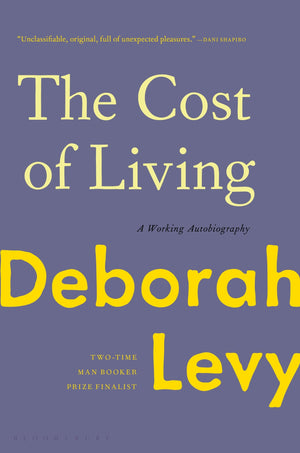 The Cost of Living: A Working Autobiography by Deborah Levy
What does it cost a woman to unsettle old boundaries and collapse the social hierarchies that make her a minor character in a world not arranged to her advantage?

This vibrant memoir, a portrait of contemporary womanhood in flux, is an urgent quest to find an unwritten major female character who can exist more easily in the world. Levy considers what it means to live with meaning, value, and pleasure, to seize the ultimate freedom of writing our own lives, and reflects on the work of such artists and thinkers as Simone de Beauvoir, James Baldwin, Elena Ferrante, Marguerite Duras, David Lynch, and Emily Dickinson.


The Cost of Living
, longlisted for the Andrew Carnegie Medal in Nonfiction, is crucial testimony, as distinctive, witty, complex, and original as Levy's acclaimed novels.