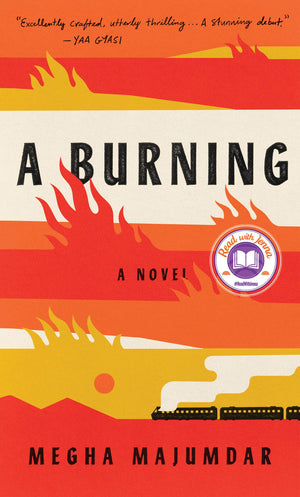 A Burning by Megha Majumdar
A "gripping thriller with compassionate social commentary"  (
USA Today
) about three unforgettable characters who seek to rise
—
to the middle class, to political power, to fame in the movies
—
and find their lives entangled in the wake of a catastrophe in contemporary India.

Jivan is a Muslim girl from the slums, determined to move up in life, who is accused of executing a terrorist attack on a train because of a careless comment on Facebook. PT Sir is an opportunistic gym teacher who hitches his aspirations to a right-wing political party and finds that his own ascent becomes linked to Jivan's fall. Lovely
—
an irresistible outcast whose exuberant voice and dreams of glory fill the novel with warmth and hope and humor
—
has the alibi that can set Jivan free, but it will cost her everything she holds dear.

Taut, symphonic, propulsive, and riveting from its opening lines, 
A Burning
 is an electrifying debut.