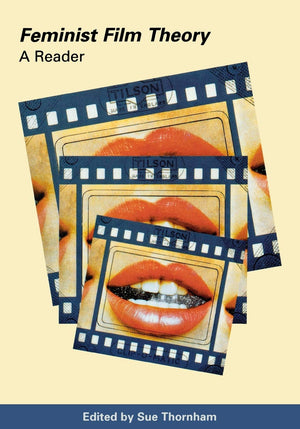 Feminist Film Theory: A Reader by Sue Thornham
For the past twenty-five years, cinema has been a vital terrain on which feminist debates about culture, representation, and identity have been fought. This anthology charts the history of those debates, bringing together the key, classic essays in feminist film theory. 
Feminist Film Theory
 maps the impact of major theoretical developments on this growing field-from structuralism and psychoanalysis in the 1970s, to post-colonial theory, queer theory, and postmodernism in the 1990s.

Covering a wide range of topics, including oppressive images, "woman" as fetishized object of desire, female spectatorship, and the cinematic pleasures of black women and lesbian women, 
Feminist Film Theory
 is an indispensable reference for scholars and students in the field.

Contributors include Judith Butler, Carol J. Clover, Barbara Creed, Michelle Citron, Mary Ann Doane, Teresa De Lauretis, Jane Gaines, Christine Gledhill, Molly Haskell, bell hooks, Claire Johnston, Annette Kuhn, Julia Lesage, Judith Mayne, Tania Modleski, Laura Mulvey, B. Ruby Rich, Kaja Silverman, Sharon Smith, Jackie Stacey, Janet Staiger, Anna Marie Taylor, Valerie Walkerdine, and Linda Williams.