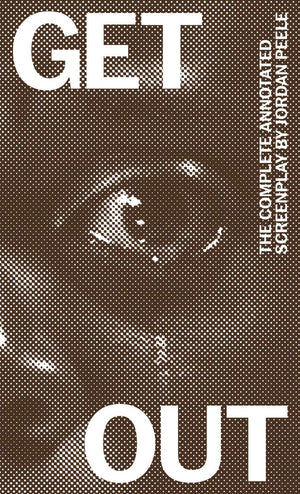 Get Out: The Complete Annotated Screenplay by Jordan Peele
Jordan Peele's powerful thriller 
Get Out
 debuted in 2017 to enormous public and critical acclaim, a 
Guess Who's Coming to Dinner?
 for the age of Obama and Trump that scared audiences and skewered white liberal pieties at the same time. Rather than rely on popular archetypes, Peele weaves together the material realities and daily manifestations of horror with sociopolitical fears and elements of true suspense, and combines them with pitch-perfect satire and a timely cultural critique. This companion paperback to the film presents Peele's Oscar-winning screenplay alongside supplementary material.

Featuring an essay by author and scholar Tananarive Due and in-depth annotations by the director, this publication is richly illustrated with more than 150 stills from the motion picture and presents alternate endings, deleted scenes and an inside look at the concepts and behind-the-scenes production of the film. Continuing in the legacy of 1960s paperbacks that documented the era's most significant avant-garde films―such as Akira Kurosawa's 
Rashomon
, Jean-Luc Godard's 
Masculin/Feminin
 and Michelangelo Antonioni's 
L'Avventura
―
Get Out
 is an indispensable guide to this pioneering and groundbreaking cinematic work.