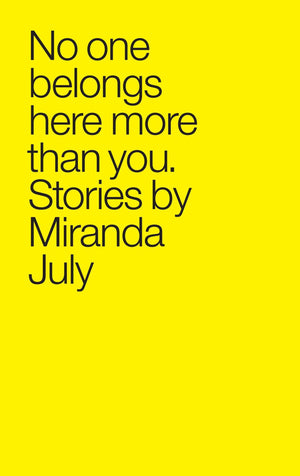 No One Belongs Here More Than You by Miranda July
In 
No One Belongs Here More Than You
, Miranda July gives the most seemingly insignificant moments a sly potency. A benign encounter, a misunderstanding, a shy revelation can reconfigure the world. Her characters engage awkwardly—they are sometimes too remote, sometimes too intimate. With great compassion and generosity, July reveals her characters' idiosyncrasies and the odd logic and longing that govern their lives. 
No One Belongs Here More Than You
 is a stunning debut, the work of a writer with a spectacularly original and compelling voice.