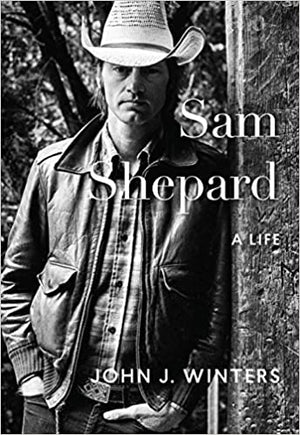 Sam Shepard: A Life by John J. Winters
The first comprehensive biography of Sam Shepard in 30 years draws on newly available letters and journals, as well as dozens of interviews―now with a new epilogue, added by the author after Shepard's untimely death in July of 2017


With more than fifty-five plays to his credit―including the 1979 Pulitzer Prize–winning Buried Child, an Oscar nod for his portrayal of Chuck Yeager in The Right Stuff, and an onscreen persona that's been aptly summed up as "Gary Cooper in denim"―Sam Shepard's impact on American theater and film ranks with the greatest playwrights and actors of the past half-century.


Sam Shepard: A Life
 gets to the heart of Sam Shepard, presenting a compelling and comprehensive account of his life and work.

In a new epilogue, added by the author after Shepard's untimely death in July of 2017, John J. Winters offers a glimpse into the enigmatic author's last days, when very few knew he was suffering from ALS.