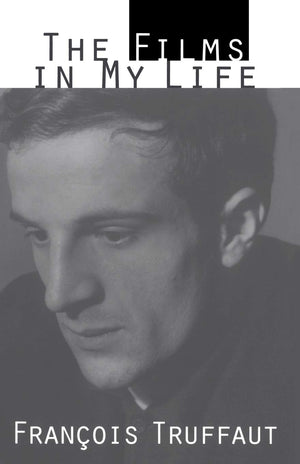 The Films in My Life by Francois Truffaut
François Truffaut
 (1932-1984), perhaps the most respected member of the New Wave group of French moviemakers, left a legacy of beloved and influential films that include 
The 400 Blows, Jules and Jim, Stolen Kisses, Day for Night,

 
and 
The Story of Adele H.
 Equally fascinating is the very large body of film criticism Truffaut wrote over many years for 
Cahiers du Cinema
 and other leading film journals. Wonderfully varied, personal, and informal, these reviews all communicate unabashed love for and an enormous excitement about the movies. 
The Films in My Life
 is Truffaut's own selection of more than one hundred essays that range widely over the history of film and pay tribute to Truffaut's particular heroes, among them Hitchcock, Welles, Chaplin, Renoir, Cocteau, Bergman, and Buñuel.