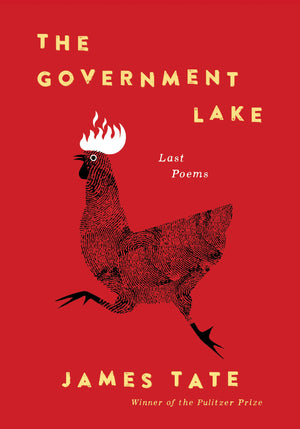 The Government Lake: Last Poems by James Tate
A woman named Mildred starts laying eggs after feathers from wild poultry begin coming down the chimney. A man becomes friends with a bank robber who abducts him and eventually rues his captor's death. A baby is born transparent.
James Tate's work, filled with unexpected turns and deadpan exaggeration, "fanciful and grave, mundane and transcendent," (New York Times) has been among the most defining and significant of our time. In his last collection before his death in 2015, Tate's dark yet whimsical humor, his emotional acuity, and his keen ear for the absurd are on full display in prose poems that finely constructed and lyrical, surrealistic and provocative.
With The Government Lake, James Tate reminds us why he is one of the great poets of our age and one of the true masters of the form.